Blog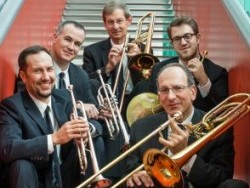 Thanks for 79 years

The 44th season as Ensemble-in-Residence at the Aspen Music Festival and School was a momentous one for ABQ history. We were able to celebrate not only an Aspen premier of Sebastian Currier's Cadence, Fugue, Fade and the Aspen debut of 2 new players, but were also able to take advantage of an opportunity to publicly say thank you to 2 members of incredibly long standing.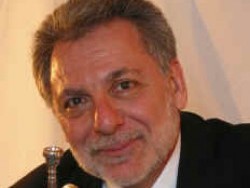 New York City's Festival of New Trumpet honors Raymond Mase

During the spring of 2013, Dave Douglas, trumpeter and president/co-founder of New York City's Festival of New Trumpet (FONT) approached the members of the ABQ with an interest in including the ABQ as part of FONT's 2014 line-up, and also, with an ambition to honor Ray Mase for his unparalleled contributions to brass chamber music performance, and education.