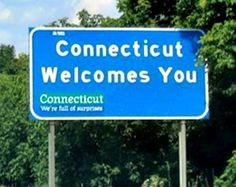 An ABQ season in Connecticut
December 28, 2015
ABQ recently wrapped up our fall season with a packed concert at Emmanuel Lutheran Church in Manchester, Connecticut. That was our 3rd engagement (or Conn-cert?) in the Nutmeg State this fall with another appearance looming in January at the Conference of Roman Catholic Cathedral Musicians at St. Joseph's Cathedral in Hartford. We love playing close to home and avoiding the many pitfalls of air travel. Our clothes and instruments are much more likely to arrive at the venue when we drive!
The autumn concerts took place in Storrs at UCONN's Jorgensen Center, in Redding at a wonderfully appreciative senior center, and in Manchester. Although our frequent flier status is waning, our familiarity with the Merritt Parkway and Route 84 is excellent.
There was initially some concern about filling halls for concerts in the same area in the same season. However, the only overlap was by a handful of our Hartt students, who seem to enjoy hearing ABQ whenever they have a chance. Maybe they're angling for better grades! All of our concerts were well attended, providing inspiration for us to present our program with great enthusiasm.
A few other concerts this fall were local—at Juilliard, of course, and at the Institute for Advanced Study in Princeton, New Jersey. The IAS is certainly an inspiring location—Einstein seems to be watching and listening everywhere you wander on that campus and in the charming village. We were brought there by Sebastian Currier and played his amazing quintet on a pair of concerts in a lovely small auditorium.
In fact, the only flight we had to take this fall was for our quick trip to Illinois College in Jacksonville, Illinois via St. Louis. There we reunited with our organ collaborator, Doug Reed, for another performance of William Bolcom's mammoth piece for Brass Quintet and Organ. It was great fun to get to play with Doug again and spend time after the show with some of his academic friends who traveled several hours to hear our concert. Hearing some erudite musicians discuss fine points of our craft and music in general was enlightening. Especially after a beer or two! 
We'll head to Eugene, Oregon, Muncie, Indiana, and Mobile, Alabama this spring. No short drives to any of those venues and we'll hope the TSA and airlines will take care of us kindly, as they often do. 
See you on the road!
JR